Welcome and Thank you for visiting us on-line!!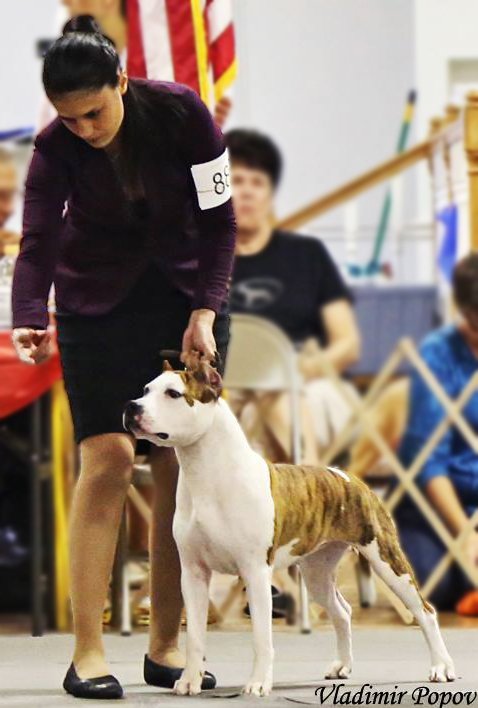 I have been involved with dogs for about 13 years now.
My first dog was a solid Fawn Boxer bitch called "Shara" who still owns my heart and I miss every day. I have bred few Boxers litters in the past and from there I found my self falling in love with Amstaffs.
My foundation dog and bitch are both imports from Spain,
ARG GCH Bloodivine Dark Light "Kiko"& Thunderbully New York "Pampita",
coming from Benmar, Sindelar and Fraja blood lines.
I only keep a small number of dogs at my house, most of my bred by's have a
great lives in the best families with good friends.
My goal is to produce Quality and Healthy Amstaffs with the correct Type and
proper Temperament.
I'm proud to say I'm the breeder of...

AKC GCH JustLike It Takes Two for LBK "Zamba"
Ataxia Clear & OFA Cardiac-Normal (Pictured at 13 months)
ZAMBA IS THE FISRT AMSTAFF BORN IN ARGENTINA TO ACHIEVE
THE AMERICAN (AKC) CHAMPIONSHIP TITLE.

Andrea L. Fernández – JustLike Amstaff
FCI/FCA Official Breeder Nº 24264
Find me on
to stay updated!!